How we deal with your data in 3 steps
Following the summary you will find the full text of our Privacy Policy and Use.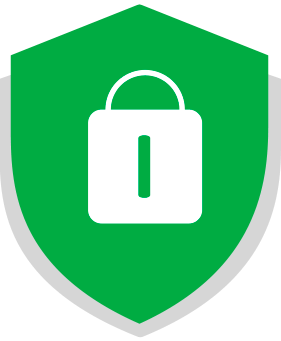 ---
1
Data collection
We only collect data which is necessary to carry out our activities: registration and publication services for domain names, nothing more.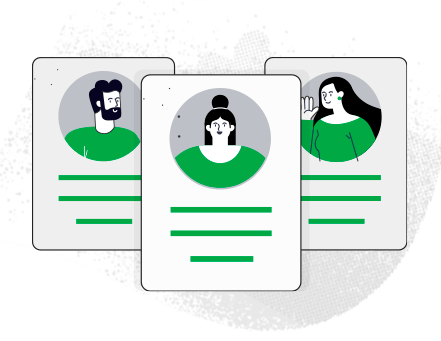 ---
2
Data use and data sharing
Under no circumstances will Registro.br share your data with third parties for commercial and/or advertising purposes. Our only source of income is the annual subscription you pay for registering the .br domain, or for using the allocated numbering resources.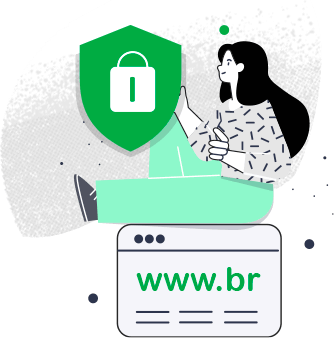 ---
3
Directory
The ownership data, contact email addresses and technical information of .br domain names are available for public consultation on an individual basis. In the case of registration by individuals, ownership comprises their name and national registry number with the Federal Revenue Service (CPF - individual taxpayer's identification number). For companies, besides the above information (with the CNPJ - corporate taxpayers's identification number - replacing the CPF), the telephone number and physical address are also disclosed.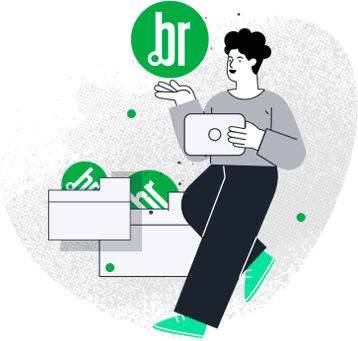 ---
Privacy Policy and Use
April 25, 2022
The main values of this Privacy Policy and Use are transparency and protection of the privacy of Registro.br users and are intended to clarify the treatment of personal data of these users and third parties who access the Registro.br website. For this, information is presented in a simple and accessible way, with several examples on the collection and use of personal data, so that you know how we treat your data in Registro.br activities.
All information provided by users in their registration and collected during their access and use of the Registro.br website will be for the exclusive use of NIC.br, operated by its Registro.br department, being incorporated into its database for due provision of its services: the registration and consultation of information on domain names under the ".br".
This Privacy Policy and Use is in accordance with the legislation on privacy and protection of personal data in Brazil, in particular General Law for the Protection of Personal Data – LGPD (Law n. 13.709/2018), Law n. 12.965/2014 and Decree n. 8.771/16, applicable regardless of where users are located.
When registering a domain name under the ".br", accessing the Registro.br website or consulting information about domain names under the ".br", the user must be aware of this Privacy Policy and Use, rules and procedures for collection, processing of your personal data and conditions set forth herein.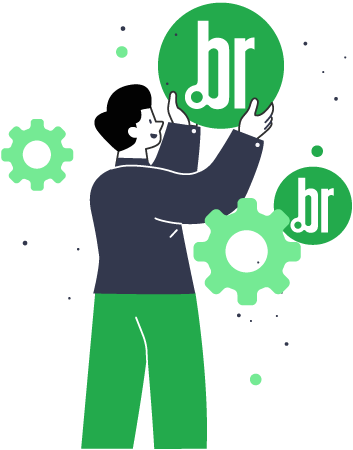 1. Initial considerations and definitions:
1.1. Registro.br is responsible for the activities of registration and maintenance of domain names under the ".br", for the distribution of Internet protocol addresses (IPs) and of Autonomous Systems Numbers (ASN) in the country.
1.2. Through the website https://registro.br/, among a series of other functionalities, means are available for registering domain names under ".br", for consultation on ownership and technical and administrative contacts relevant to a domain name in a public directory service ("Directory").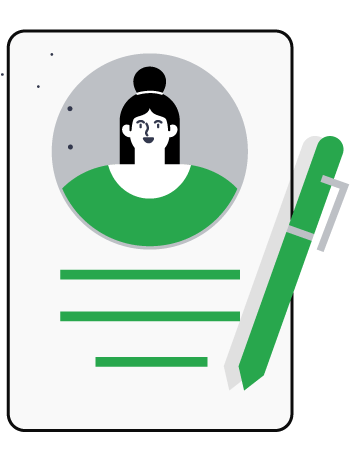 2. Personal data collected:
2.1. Personal information provided by the user at the time of registration for the domain name registration under the ".br" or for the simple creation of a user (ID), which includes the registration data and the necessary data for the processing of payment, according to the form preferred by the user, for example: bank slip, credit card or other financial transaction mechanisms.
2.2. Technical data from your device may be collected, such as: Internet Protocol (IP) addresses, logical ports and browser characteristics;
2.3. There may be the automated collection of information when the user accesses the Registro.br website, through tools such as cookies (a small text sent to the user's browser).
2.3.1The user may configure the browser to refuse cookies and other automated data collection tools. However, some features or services available on the Registro.br website did not function properly without such tools.
2.4. Logs of access to application, pursuant to Brazilian legislation, in particular Law n. 12.965/14, in all access to the Registro.br website, including at the time of the registration.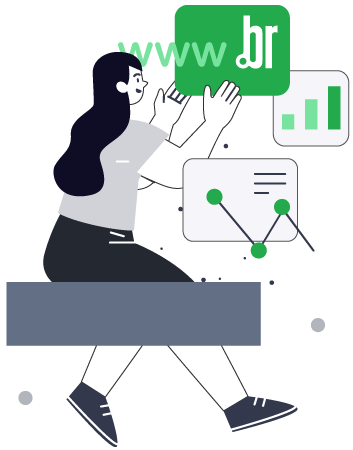 3. Other data collected:
3.1. DNS queries to registered domains, including subdomains informed by requestors of delegation data.
3.2. Traffic data from the Registro.br website.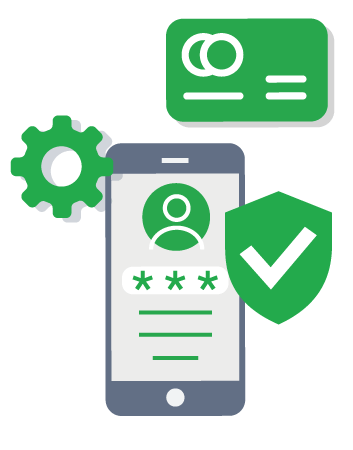 4. Data processing:
4.1. Data collected are used for diagnosing problems, preparing statistical and security analyzes, and combating fraud in order to guarantee and improve registration activities and consultation of domain name information in ".br".
4.2. Data collected for payment purposes, related to credit cards, bank slips and other financial transaction mechanisms follow the practices adopted by the respective operators and financial institutions, within the permissions provided for in current legislation and regarding bank secrecy.
4.3. Data collected through cookies are used for the purposes of:
4.3.1Authentication of a user on the Registro.br website, in particular to identify him in future accesses (logins);
4.3.2Prevent fraudulent use of credentials and protect user data from unauthorized third parties;
4.4. Data on the characteristics of the users' browser are used to guarantee its compatibility with the Registro.br website and the use of all its functionalities properly;
4.5. Registro.br partially publishes the data collected in a public directory service ("Directory"), for purposes of consultation on the ownership, contact information and techniques of domain names in the ".br", aiming at the external control of information related to domain names, contribute to the security of the network and provide opportunities for the better functioning of Internet;
4.5.1Legal Entities have its business name, National Registry number at the Federal Revenue Service (CNPJ), physical address, telephone, name and e-mail of the holder's contact and technical contact published; any additional data collected will not be disclosed;
4.5.2Individuals have their name, Individual Taxpayer Registration number (CPF), name and e-mail of the holder's contact and technical contact published; any additional data collected will not be disclosed.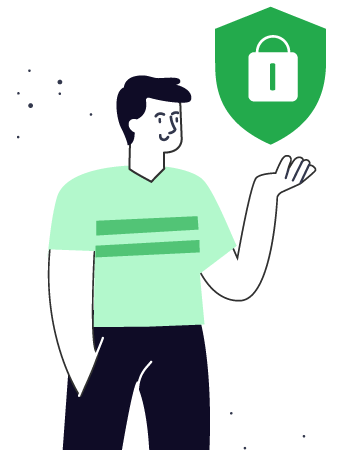 5. Data Sharing:
5.1. Data collected will not be shared with third parties for commercial and advertising purposes, under any circumstances.
5.2. The collected data may be shared with third parties so that there is a better performance in the resolution and operation of the DNS system. In such cases, the shared data will not identify the user.
5.3. IP address data, browser characteristics and means of payment may be shared with banking institutions for the processing of financial transactions and combating fraud.
5.4. Strictly for the procedures specified in Law n. 12.965/14 and Decree n. 8.771/16, users' registration data may be provided to the competent authorities without a court order.
5.5. Personal data may also be shared when necessary for the execution of the "Agreement to Register a Domain Name under .br" and its consequences, such as payment purposes, related to credit cards, bank slips and other financial transaction mechanisms.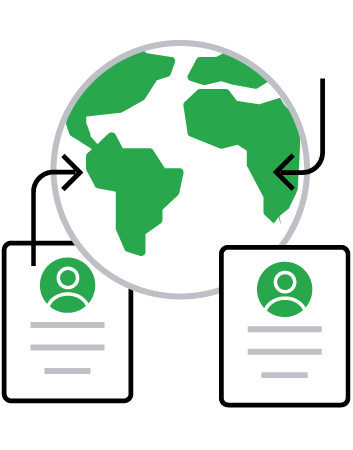 6. International Data Transfer:
6.1. Although NIC.br is based in the Brazilian territory, in only two situations can international data transfer take place:
6.1.1To open of procedure of the Administrative System of Internet Conflicts Relating to Domain Names under ".br" – SACI.Adm, when the institution chosen to settle the conflict is the World Intellectual Property Organization – WIPO, located in Geneva, Switzerland. For more information about SACI-Adm, access https://registro.br/dominio/saci-adm/;
6.1.2To allow users to exercise their voting rights at the Internet Address Registry for Latin America and the Caribbean – LACNIC, located in Montevideo, Uruguay. For more information on allocation of numbering resources, access https://registro.br/tecnologia/numeracao/.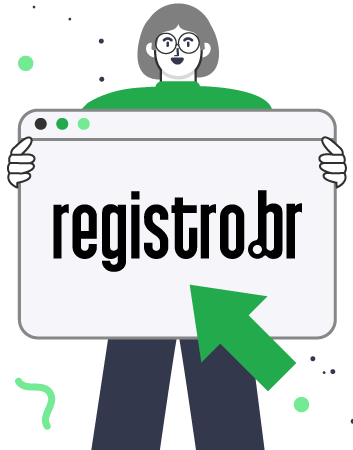 7. Using the Registro.br platform:
7.1. The content available on the Registro.br website, for example text, software, scripts, graphics, photos, videos, brands and logos, is the sole and exclusive intellectual property of Registro.br.
7.2. Personal data, information and the entire content of the Registro.br website may only be used for the technical, administrative and legal purposes of contacting the holder of the domain or an address block, as provided for in the "Agreement for Registration of Domain Name under ".br", being strictly prohibited the reproduction, distribution, transformation, modification and commercialization of said data and information.
7.3. Various mechanisms are applied to restrict queries to the directory service to prevent irregular use of the platform, such as obtaining the information and data available on it in bulk.
7.4. If NIC.br identifies any violation of the conditions stipulated herein, the user is aware that the appropriate judicial, extrajudicial and administrative measures will be taken in the event of any contractual or legal breaches, to protect its rights and those of third parties, especially those related to intellectual property, pursuant to Law n. 9.279/96 (Industrial Property Law), Law n. 9.609/98 (Computer Program Copyright Law), Law n. 9.610/98 (Copyright Law), General Personal Data Protection Law (LGPD) (Law n. 13.709/2018) and other applicable laws in force.
7.5. Complaints, extrajudicial, judicial notifications and/or any communication needs regarding the services provided by Registro.br must be reported to our service channels.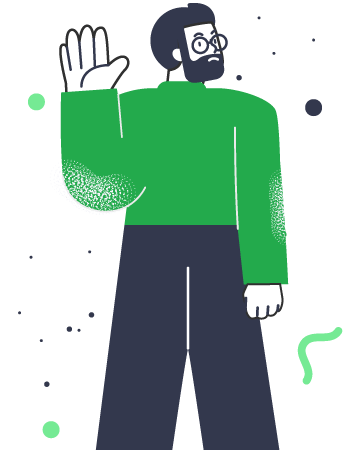 8. Disclaimers:
8.1. Without prejudice to other existing liability exclusions, including those provided for in Domain Name Registration Agreement under ".br", Registro.br is not responsible for:
a) Use by third parties of the information and data made publicly available on the Registro.br website;
b) Any connection failures, slowness, access drop out, among other causes that make it impossible to access the platform;
c) The materials made available on our platform that do not constitute any type of binding guidance and;
d) Links and other resources provided by third parties on our platform.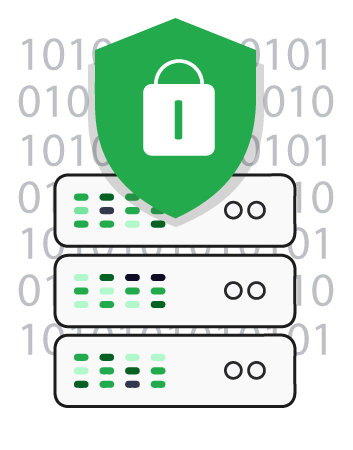 9. Storage and information security standards:
9.1. Registro.br offers the ".br" domain registration service through encrypted channels, with adoption of Forward Secrecy, a technique that guarantees that, even after coma private key is compromised, communications made in the past will not be compromised, as well as a signed certificate.
9.2. Domain Name System Query data on .br does not, by default, have its traffic encrypted.
9.2.1Registro.br offers, at no additional cost, the optional feature of Domain Name System with Security Extension/DNSSEC that guarantees the non-tampering of traffic through encryption.
9.3. As an information security standard prescribed by Brazilian legislation (Decree n. 8771/16), Registro.br maintains strict control, with authentication mechanisms, over access to its users' data, including the creation of an inventory to ensure individualization of the person responsible for access.
9.4. Collected data referred to in clauses 2.1 and 2.2 of this "Privacy Policy and Use" are stored for a determined time, observing its usefulness so that the recursive DNS servers of Internet access networks do not perform repeated queries , in order to achieve better performance.
9.4.1In these cases, there is no individualization of a person or a group of users, nor an interval between queries for a particular domain name.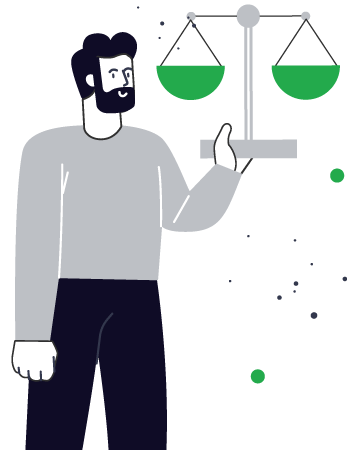 10. Rights of data subjects:
10.1. Registro.br assures the holders of personal data the rights related to privacy and the protection of their personal data provided for in General Law for the Protection of Personal Data, which are the following:
| Right | Explanation |
| --- | --- |
| RightConfirmation of the processing of your personal data | ExplanationThis right allows you to request and receive confirmation of the existence of processing of your personal data by Registro.br. |
| RightAccess to personal data | ExplanationThis right allows you to request and receive a copy of the personal data processed by Registro.br. |
| RightCorrection of incomplete, inaccurate or outdated personal data | ExplanationThis right allows you to request the correction of personal data if you identify that some of them are incorrect. Registro.br allows registered users and domain owners to directly update information through the "Ownership" and "My Data" tabs in the logged-in area. Only to update the CPF or CNPJ, which corresponds to the transfer of ownership of the domain, it is necessary for the holder to contact us so that the update is done through a specific procedure. |
| RightAnonymization, blocking or deletion of unnecessary, excessive or incorrectly treated personal data | ExplanationThis right allows you to request anonymization, blocking or deletion of personal data from Registro.br's database. Your data may be anonymized, blocked or deleted from the servers when requested or when they are no longer necessary or relevant for the performance of Registro.br activities, unless there is any other reason for maintenance, such as any need for retention. data to comply with a legal obligation or to protect the rights of Registro.br or third parties. |
| RightPersonal data portability | ExplanationThis right allows you or third parties appointed by you to gain access to personal data processed by Registro.br in a structured and interoperable format, provided that this does not violate our intellectual property or our business secrets. |
| RightNot providing or revoking consent at any time | ExplanationRegistro.br does not use the legal basis of consent for activities related to the registration, maintenance and publication of domains. However, in exceptional cases where consent is eventually required, you have the right not to provide it. Likewise, after consenting, you also have the right to revoke it, which will not affect the legality of any treatment previously carried out. If the user does not provide or revoke consent, Registro.br may not be able to provide some features or services properly. |
| RightOppose certain data processing | ExplanationYou also have the right to object to certain processing purposes. In some cases, such as the provision of personal data through the directory service, Registro.br may demonstrate that it has its own or collective legitimate reasons to process personal data, which may override the individual opposition to the treatment, if, for example, are strictly essential for the performance of activities, for the fulfillment of legal or regulatory obligations, or even for the protection of the rights of Registro.br or third parties. |
For your security, whenever you submit a request to exercise your rights, Registro.br may request some additional information and/or documents so that we can prove your identity, seeking to prevent fraud. We do this in order to guarantee the privacy of the holders.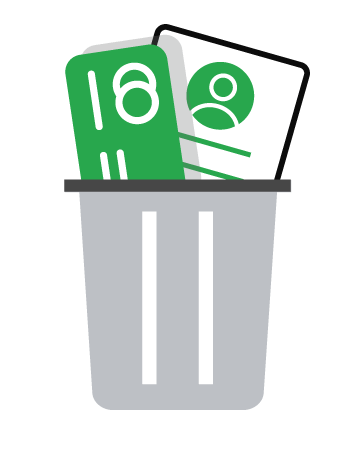 11. Erasing data:
11.1. Personal data processed by Registro.br will be erased after reaching the purpose for which they were originally collected, unless there is a need to maintain this information in our database, such as, for example, to comply with legal or contractual obligations, among others. , provided that this exception is supported by a legal basis for legitimate treatment, under the terms of the LGPD.
11.2. User information is maintained while tied to active services. After 90 days in which a user account no longer has services or credits, is not updated and is not accessed, the data will no longer be available in the Directory.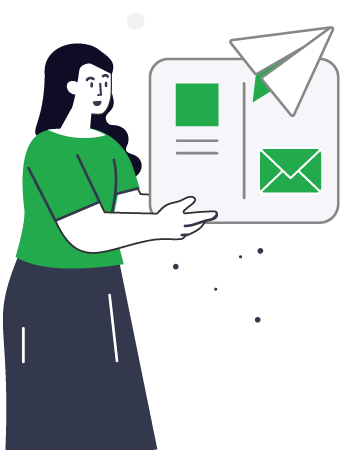 12. Contact of the Committee in Charge:
12.1. Contact us via the email "protecaodedados@nic.br" to resolve doubts, exercise your rights or send suggestions related to this Privacy Policy and Use.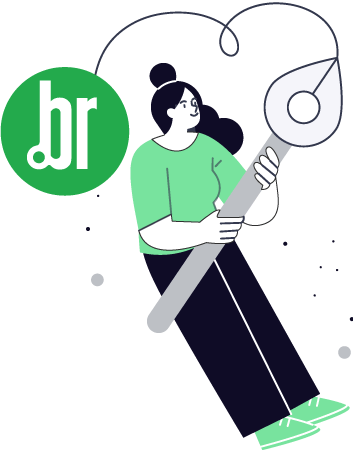 13. General Provisions:
13.1. Agreement for Registration of Domain Names under ".br" is an integral part of this document, and must be applied and interpreted in conjunction with this Policy;
13.2. Registro.br reserves the right to change the availability of services, site layout and settings, as well as the terms of this Privacy Policy and Use to adapt it to applicable legislation or to the best practices of Information Security or when deemed necessary, the text of which will be made available on the Registro.br website. We recommend periodically visiting this page to be aware of updates. If material changes to this Policy are required, we will inform domain holders of this update.